How to identify vintage zippers
A concise guide to identifying the date of a vintage garment by its zipper.
Often a zip fastener alone does not ensure a correct date identification of vintage clothing. Be aware that zippers can be replaced over time and some modern garments may use a vintage-style zip to create a retro look. However, a zip can be an important piece of the puzzle when trying to age a vintage garment.
Zipper identification can get complicated so I have tried to keep it simple. Further research into individual zipper types can help you get a more accurate date.
The earliest recorded use of a zipper is 1851. Early designs for a modern zipper were used for military, boots and pouches post-1914.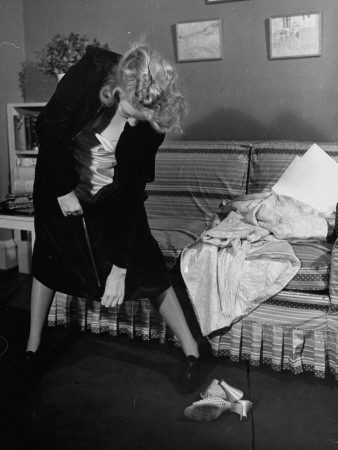 Model Demonstrating the U…
Rex Hardy Jr.
metal zipper
a good sign that it might be pre-1960
notes:
Zip fasteners were first used on men's trousers in the USA in 1927. However, zippers were not common on women's dresses until late 1930s. Most men's trousers used button-fly fastening until the 1940s.
---
plastic zipper with individual teeth
unusual but a good sign that it might be 1930s to 1960s
notes:
The plastic zipper first appeared in the 1930s on haute couture garments as a statement of modernity. This type of zipper differs from the modern plastic ones as it resembles the style of a metal zip fastener with individual teeth (larger in size than in later nylon/polyester coil zippers with small teeth). These early plastic zippers were not as sturdy as metal ones.
---
nylon plastic zipper
a sure sign that it will be post-1960
notes:
Talon produced a nylon zipper for couture fashion in 1960, with its Zephyr line. YKK a nylon zipper in 1963. Nylon zippers are very common from 1968 onwards on mass-produced garments. Be careful when dry cleaning early 1960s nylon zippers as they may not withstand the treatment.
---
concealed zippers
a good sign that it will be post-1958
notes:
The zipper lies under the edges of both seams rather than just underneath one flap.
---
sleeve zippers
mainly 1930s and 1940s
notes:
By the 1940s zippers were no longer always inserted in a flap in the seam and appeared in sleeves, necks and replacing button fasteners as a modern feature.

---
press-stud snap or hook fasteners
a good sign that it might be pre-1930s 
notes:
Before zippers appeared in clothing metal dome-shaped snap fasteners and hook-and-eye fasteners were used on dresses at the side seam (see above photo).
---
side-seam zipper
a good sign that that it might be pre-1940s
notes:
Side-seam zippers were used from late 1930s – 1960s in women's clothing: metal zippers using cotton twill tape sewn into the side-seam. Front zippers could also be seen from late 1930s onwards as an alternative to the button-front dress.
---
centre-back zipper
a good sign that it might be post-1950s
notes:
Back zippers on dresses and skirts first seen now and then in the 1940s and early 1950s. It is more common late 1950s onwards. This also coincides with zippers moving from the side-seam to the front on ladies' trousers. It was only when zippers became less likely to break that they moved to a more visible area of the garment. The back was also an easier method for inserting a zip by machine very quickly.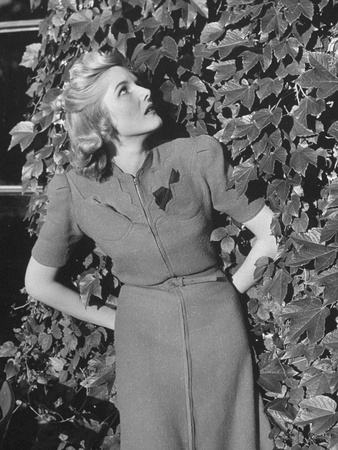 Model Clad in New Tweed D…
---
Remember, the zipper is often only a part of the puzzle but can be an important part. Take note of the position and type of zipper and have fun being a vintage detective.