Best vintage Christmas films
As movies, life and Christmas got more commercial in the 1940s and 50s, the essence of a Christmas movie became all about the true meaning of Christmas amidst the hardship and consumerism. So, throw off your chilly cynicism at the doorstep and come in and enjoy the warmth of a vintage Christmas motion picture celebration.
There are many classic Christmas movies that are just meant to be watched over and over again throughout life. Some movies ooze sticky nostalgia and memories of our best ever Christmases. We remember times when tradition and spirits were what kept us warm and satisfied at Christmas. Others remind us to count our blessings and aid others who are struggling in life. Here, at least, are my favourite vintage Christmas films – after some careful contemplation:
I'll Be Seeing You (1944)
Director, George Cukor
United Artists Pictures
buy I'll Be Seeing You (USA)

buy I'll Be Seeing You [UK]
Two lost souls on leave for Christmas meet on a train. Ginger Rogers is on leave from prison and Joseph Cotten is a soldier, on leave from a psychiatric hospital and suffering from shell-shock.
It's old-school sentimental but the film addresses the unfairness of life in a sensitive and poignant way. Great performances. This is very much a picture of its time but may come as a surprise to those familiar with the usual Hollywood mainstream romantic drama.
So, it's a little downbeat for a Christmas film but the message is very uplifting. Look out for a 16-year-old Shirley Temple as cousin Barbara.
Christmas message: kindness, compassion and an open mind are virtues to be cherished especially when facing difficult circumstances in life.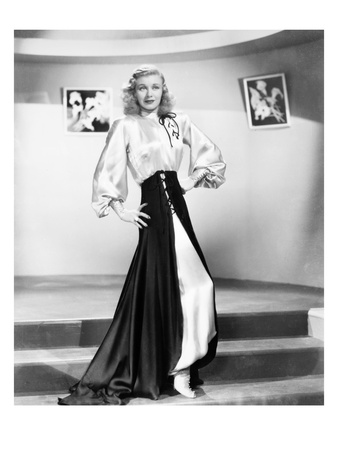 Ginger Rogers (1911-1995)
White Christmas (1954)
Directed by Michael Curtiz
Paramount Pictures
buy White Christmas (USA)

buy White Christmas (UK)
A fun piece of fluff for that sleepy Christmas Day post-dinner stupor. There is a definite feeling that the actors themselves are having fun and some great dancing too. The golden voices of Rosemary Clooney and Bing Crosby balance well with the physical performances of Vera Ellen and Danny Kaye.
Wisecracking male performing duo and former WWII buddies get tangled up romantically with female performing duo against a Christmas  backdrop at a ski lodge in Vermont. The pals hatch a plan to help the ailing ski lodge. Fun and frolics follow.
Produced by Paramount Studios as their first VistaVision widescreen film format. Songs by Irving Berlin. Costume design by Edith Head. Bob Fosse is an uncredited choreographer too. What's not to love about this film?
Originally a vehicle to reprise the success of Holiday Inn with Bing Crosby and Fred Astaire. Astaire turned it down so the part passed to Donald O'Connor who became ill. Luckily the role was rewritten for the unstoppable Danny Kaye. It was the box-office smash of 1954. Bing sings White Christmas, of course, which he sang previously in Holiday Inn and Blue Skies.
Christmas message: support your friends (singing and dancing is optional but it sure helps). Christmas just isn't the same without a bit of goodwill and……snoooow!


White Christmas,…
Buy This at Allposters.com
Christmas in Connecticut (1945)
Director, Peter Godfrey
Warner Brothers
Buy Christmas in Connecticut (USA)

buy Christmas In Connecticut (UK)
Barbara Stanwyck turns in a typically outstanding performance as top-notch magazine food writer Elizabeth Lane. A domestic goddess in print, she is anything but in reality. No husband, child or farm in Connecticut as she claims (oh my!). In fact, she can't even cook! All of her famous recipes come from Uncle Felix. Her boss (Sydney Greenstreet) invites himself and World War II hero Jefferson Jones to her domestic haven for Christmas as a PR stunt and Stanwyck pulls out all the stops to keep up the domestic goddess charade.
Cue a slightly complicated romantic farce that only a screwball comedy plot could muster. Add to the mix a wedding, a cow, plenty of snow and a night in the slammer. All's well that ends well and Elizabeth Lane gets what she wants for Christmas. Ms. Stanwyck's gowns are designed by Edith Head.
Christmas message: no real message here, just pure fun and classy comedy script.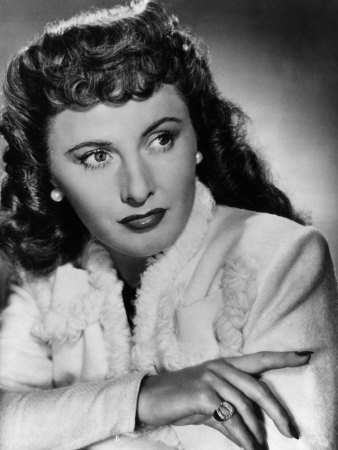 Christmas in Connecticut,…
The Bishop's Wife (1947)
Director, Henry Koster
RKO Radio Pictures
buy The Bishop's Wife (USA)

The Bishop's Wife [DVD] [1947]
A simple yet magical Academy Award-nominated movie starring Cary Grant, David Niven and Loretta Young. Harassed Episcopal bishop Henry Brougham (Niven) gets distracted from the things that matter most, including his wife Julia (Young), whilst trying to raise money for a new cathedral from a demanding widow. The bishop prays for guidance.
Enter a cheeky, charming angel in the shape of Cary Grant who reminds the bishop – and the rest of the town – about life's priorities. The film ends as angel Dudley walks off into the Christmas Eve snow, his work completed and everything as it should be.
This whimsical story is packed full of traditional Christmas spirit with a cast of likeable characters and a perfect balance of comedy and charming sentimentality. Highlights include a wonderful interlude as Dudley, Julia and a taxi driver go skating.
Christmas message: count your blessings, live in the moment and don't take people for granted. That works for me!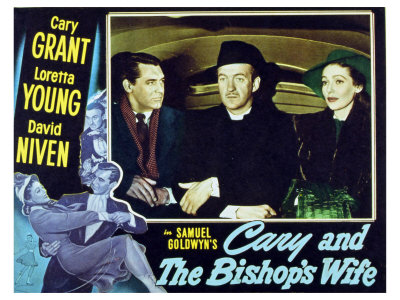 The Bishop's Wife, 1947
The Holly and the Ivy (1952)
Director George More O'Ferrall
British Lion Films
buy The Holly and the Ivy (for multi region USA)

buy The Holly and the Ivy (UK)
Uplifting, yet poignant, story of a clergyman coming to terms with the apparent emotional neglect of his own family.
This film sensitively explores the culture of post-World War II Britain as the old pre-war attitudes are overtaken by the ideals of a new generation. This is played out against the backdrop of a very British Christmas family gathering.
Reverend Martin Gregory is played by Ralph Richardson. Celia Johnson also stars. Adapted from the successful stage play, this film appears theatrical and is often likened to Chekov.
Christmas message: despite misunderstandings in communication and the hardships of life, love remains eternal.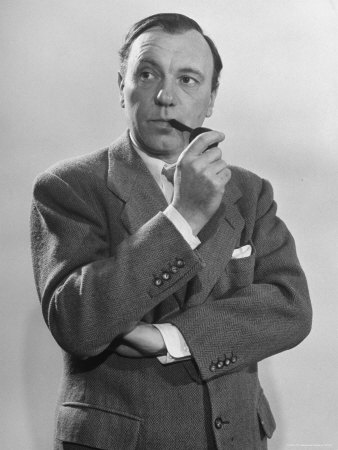 Sir Ralph Richardson Smok…
Nat Farbman
Miracle on 34th Street (1947)
Director, George Seaton
20th Century Fox
buy Miracle on 34th Street (USA)

buy Miracle On 34th Street (UK)
Edmund Gwenn IS Santa Claus, winning an Oscar for this performance. Santa (in the form of Kris Kringle) fights the system and the psychiatric mafia to legally prove that he is who he thinks he is. Maureen O'Hara is a divorced, working mother whose cynicism has rubbed off on her young daughter, played by the charming Natalie Wood. Old-fashioned fairy tale meets litiginous, cynical, consumer society.
The film was, ironically, released in June as more tickets would sell and the Christmas theme was played down in the publicity (seriously!). Some great acting and screenwriting with solid character development ensures that this film will remain a Christmas classic forever.
Christmas message: Christmas is a time to forget cynicism and just be kind to each other and trust people a little more.
"Oh, Christmas isn't just a day. It's a frame of mind" – Kris Kringle.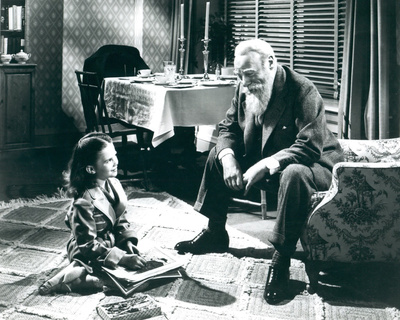 Miracle on 34th Street
Scrooge/A Christmas Carol (1951)
Director, Brian Desmond Hurst
Renown/United Artists
buy A Christmas Carol (USA)

buy Scrooge (UK)
Starring Alistair Sim as Dickens' Scrooge and a young George Cole as the younger version. Patrick Macnee, Jack Warner, Hattie Jacques and Michael Hordern also star.
No need to explain the plot of A Christmas Carol as we all have an idea of how that plays out. There are a few tweaks and expansions to the story which go some way to explaining how Scrooge got so Scroogey.
This version is one of the best due to top-class acting from the best of British actors. A popular film in the UK at the time, it was not such a hit in the USA and released at Halloween due to its dark, grim atmosphere. It became more popular in the USA in the 1970s when it was screened regularly on television. Sim is outstanding as Scrooge.
Christmas message: Christmas is not the best time to be mean and miserly. Have some compassion, for goodness sake!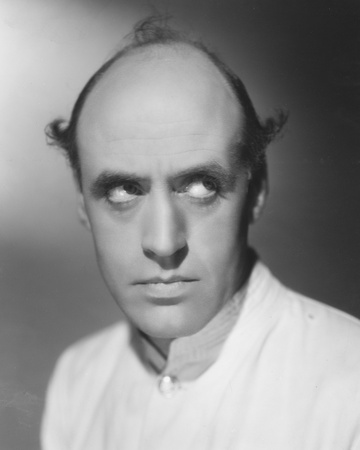 Alastair Sim
The Cheaters/The Castaway (July, 1945)
Director, Joseph Kane
Republican Films
buy The Cheaters (USA)

buy The Cheaters (UK)
Comedy starring Glinda the Good Witch (Billie Burke), Ona Munson, Eugene Pallette and Joseph Schildkraut.
This is a tale of Christmas greed that would not be out of place today. A wealthy family facing bankruptcy decide to 'adopt' a down-and-out suicidal actor (known as Mr. M) for Christmas to make themselves look good. They are also keen to hide away a young actress in order to claim her inheritance for themselves without telling her.
Take this scenario to a country cabin hideaway and you have a rather complicated plot that gets the morality message across.  Screenplay by Frances Hyland.
In 1949, this movie was re-edited and re-released as The Castaway.
Christmas message: many things are more important than wealth and class, show compassion and do the right thing, especially (but not exclusively!) at Christmas.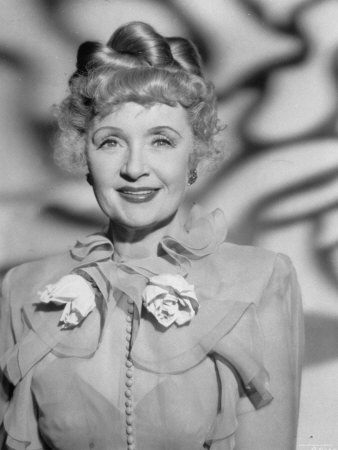 Publicity Still of Actres…
It's A Wonderful Life (1946)
Director Frank Capra
Paramount Pictures
buy It's a Wonderful Life (USA)

buy It's a Wonderful Life (UK)
America's best-loved Christmas movie is based on The Greatest Gift – a story by Philip Van Doren Stern. On its release it was originally described as sentimental and facile. What were they missing?
The dark tones in this film balance the sentiment and the script is wonderful, human and moral without being preachy. Even the hardest heart will despair at George's situation and his thoughts of suicide.
What is Christmas without a bit of sentiment to take the edge off the demands on your time, wallet and sanity? James Stewart, Donna Reed, indeed all the cast, are magnificent.
Christmas message: no-one is a failure who has friends. Look after your friends and your community (but not Mr Potter – he's a lost cause).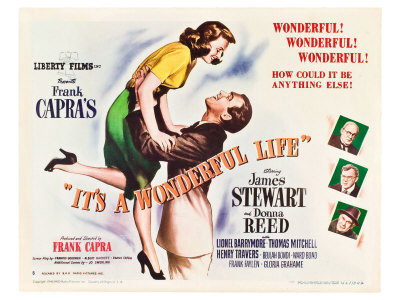 It's a Wonderful Life, 1946
Holiday Affair (1949)
Director by Don Hartman
RKO Radio Pictures
buy Holiday Affair (USA)

buy Holiday Affair (UK)
I don't quite know why, but I love the old Robert Mitchum films. The man's a charmer, for sure.
Starring Robert Mitchum and Janet Leigh in a low-budget Christmas romance. Cary Grant, James Stewart and Montgomery Clift were previously considered for the role of Steve, the shop assistant who gets fired before Christmas. Janet Leigh is a war widow trying to bring up her young son and engaged to someone new and respectable. The two help each other out at Christmas and romance develops….eventually.
This film did not do well at the box-office despite the popularity of the stars at the time but this remains a charming Christmas film.
Christmas message: it's the season for goodwill to all men (and struggling single mothers).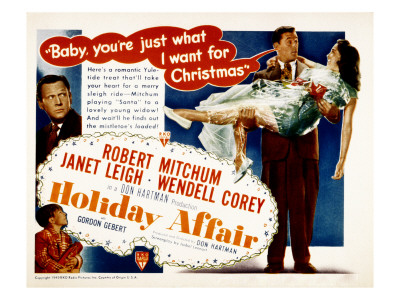 Holiday Affair, Robert Mitchum, Janet…
Christmas Holiday (1944)
Director Robert Siodmak
Universal Pictures
buy Christmas Holiday (USA)

buy Christmas Holiday (UK)
Based on a Somerset Maugham novel. Perhaps an unusual choice for a Christmas-themed vintage movie but well worth watching.
The gorgeous Deanna Durbin is a seedy nightclub singer with a dodgy past. Gene Kelly is a jealous murderer. The plot plays out through flashbacks as Durbin chats to a soldier on Christmas leave. This is film noir at its ever-so-slightly oddest. A must-see for fans of both stars as they play completely against type.
An alternative to the ubiquitous Christmas schmaltz we know and love in Hollywood. On its release it was not well-received by audiences who were expecting a song-and-dance extravaganza.
Christmas message: it's not all candy canes and tinsel, you know. Spring Will Be A Little Late This Year, sings Durbin.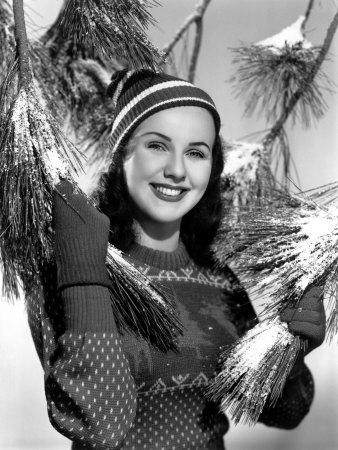 Deanna Durbin, 1946
Meet Me In St Louis (1944)
Director, Vincente Minnelli
MGM
buy Meet Me In St. Louis (USA)

buy Meet Me in St. Louis (UK)
It just had to get an honourable mention. Although not strictly a Christmas film, it was released at Christmastime in 1944 AND it happens to feature my favourite Christmas movie-clip/song of all time.
If you haven't seen this film, I'm ashamed of you, I can't look at you, go and watch it now, or we can't be friends anymore.
That's all.
Except for this…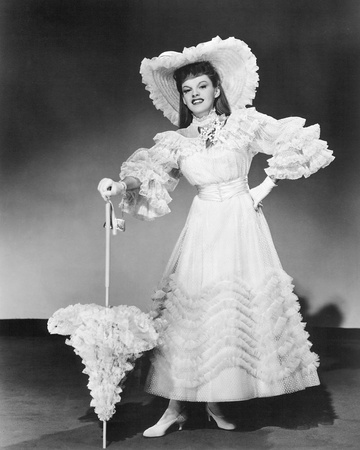 Judy Garland – Meet Me in…
and this….

Merry Christmas x
Sources and recommended reading:
Christmas at the Movies: Images of Christmas in American, British and European Cinema (Cinema and Society)
, Connelly, Mark (2000).