Best vintage Wizard of Oz gifts
Oz: the Great and Powerful may be attracting new audiences and fans of the original Wizard of Oz tale. While it offers an imaginative insight into what could have happened in Oz before Dorothy arrived, it can't compare to the 1939 film in my mind.
So here's a little shopping trip down nostalgia lane. You can't beat the vintage illustrative styles of the original books or the magic of Judy Garland, Ray Bolger, Margaret Hamilton and the rest of the gang from the 1939 musical.
If you are looking for something with a vintage feel, there's plenty to be found online. Here are my favourites. Click on the pictures to browse or buy.
Original illustrations for the book in 1900
William Wallace Denslow was the original illustrator working with Frank L. Baum on his classic children's book. Here is the title page from the first edition in 1900:
"Wonderful Wizard of Oz,"…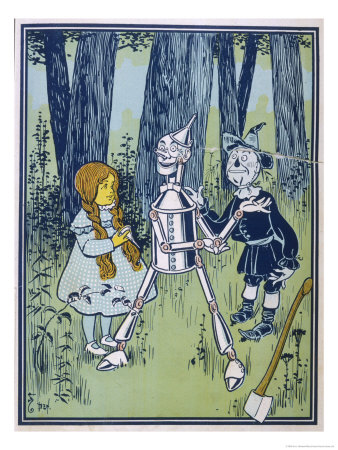 Wizard of Oz: Dorothy Oil…
W.w. Denslow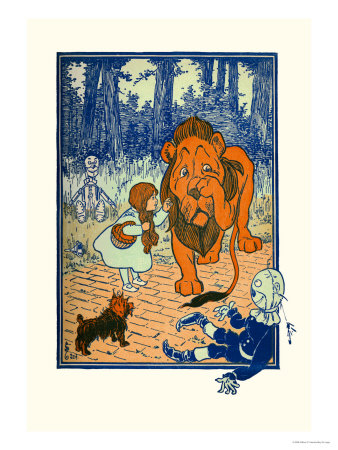 The Cowardly Lion
William W. Denslow
---
Original illustrations from 1904 onwards
John R Neill illustrated many Wizard of Oz books from the second book (1904) onwards.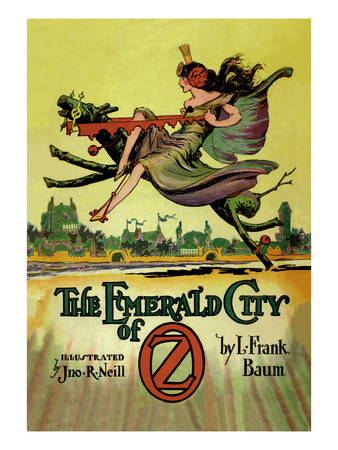 The Emerald City of Oz
John R. Neill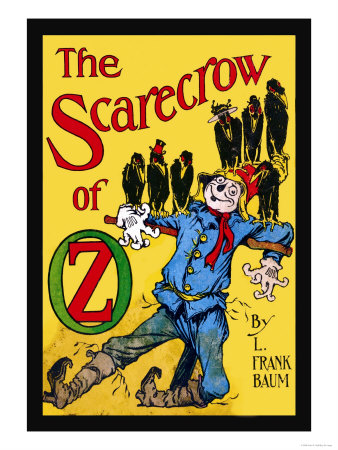 The Scarecrow of Oz
John R. Neill
---
Original cinema poster from 1939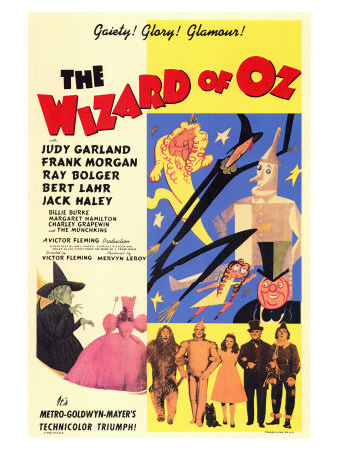 The Wizard of Oz, 1939
---
Publicity photograph from 1939
If you would rather embrace your evil tendencies, this is a fantastic poster of Margaret Hamilton as the Wicked Witch of the West — from Warner Bros. online shop.
---
Wicked witch cast-iron doorstop
I love this! Make it look like you have killed the Wicked Witch of the East with your house (or just your bedroom door, then). You can get this from Warner Bros online shop.
---
Dorothy Decal
For the wall.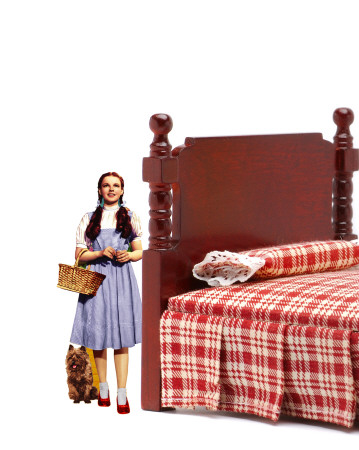 Dorothy & Toto
---
Or something a little classier?
Film print with a genuine hand-selected cut from the 35mm film — from retroplanet.com. This limited edition piece comes with a certificate of authentication.


If you do get out to the cinema this weekend to see Oz the Great and Powerful, enjoy. If you can't get out this weekend, don't forget — there's no place like home.