What happened in 1903?
Do you know what happened in 1903? An outline of significant events that took place in the year 1903.
Also featuring galleries of images to illustrate the culture, art, design, cinema, fashion and photography of 1903.
History
Russia's Social Democratic Party splits and The Bolsheviks are formed.
Niels Finsen receives Nobel Prize for his use of phototherapy for skin diseases.
Tibet signs treaty to become a British protectorate after troops invade.
Henry Ford launches the Ford Motor Company. Ford Model A is produced.
The Wright Brothers make the first ever man-powered airplane flight in the USA.
The Women's Trade Union League is formed in the USA.
Pope Leo XIII dies and is succeeded by Pope Pius X who rejects modernist views.
Panama separates from Colombia. The world recognises new Republic of Panama.
Paris Métro fire kills over 100 people. A Chicago theatre fire kills 602.
Several fatal train crashes in the USA throughout the year.
The invention of Crayola crayons.
DuPont opens DuPont Experimental Station in Delaware, USA to explore chemistry and synthetic manufacturing.
UK women's suffragette movement is formed in Manchester
The Wright Biplane, 1903
Charles H. Hubbell
---
Art
The first ever Salon d'Automne opens in Paris featuring artists who have rebelled against the Paris Salon. Renoir, Villon and Rodin support the new exhibition.
Wassily Kandinsky paints The Blue Rider. This begins his journey towards abstract painting.
Pablo Picasso's unpopular Blue Period continues, his finances are suffering as a result.
The Belvedere Palace's Moderne Galerie opens. It is the first state collection in Austria to focus exclusively on modern art, instigated by the Vienna Secession. It houses work by Van Gogh, Klimt and Monet.
US artist CM Coolidge is commissioned by Brown & Bigelow to paint a series of dogs playing poker.
The deaths of painters Paul Gauguin, Camille Pissarro and James MacNeill Whistler.
---
Design
Charles Rennie Mackintosh designs furniture for the Willow Tea Rooms in Glasgow.
Josef Hoffman and Koloman Moser establish the Wiener Werkstätte in Austria. The society seeks to improve the applied arts through a modern attitude to design.
A new building for the New York Stock Exchange opens on Broad Street. Costing $4m, it has a skylight set into a 72ft high ceiling. The façade has six Corinthian pillars topped by a marble sculpture.
New York's steel-framed suspension Williamsburg Bridge opens after several years of construction work. Leffert L. Buck and Henry Hornbostel designed this companion for the Brooklyn Bridge to help alleviate traffic. It was the world's longest suspension bridge until 1924.
---
Fashion

Mrs Eric Pritchard writes a summary of 1903 fashion in Paris and London. She speaks of the impracticalities of contemporary fashion. Women are searching for more practical sporty wear to accompany their new physical leisure activities and the rise in popularity of the motor car.
The trotteuse skirt is popular. It lies about 2 inches off the ground with a separate silk lining. It is known as a 'short' skirt. The skirt is almost A-line (close at the hips and wide at the hem). It is often matched with a small, short coat or bolero. This reflects the new attitude towards more practical fashions and a harmonising of colours into one outfit with matching hat and coat.
Matronly curves are still popular with women sometimes padding out the chest to give it that pigeon-chested look.
Wine is a new fashionable colour for 1903. Black still remains a popular, economical colour as well as a mourning colour, even with the fashion of lighter colours becoming ever prominent.
Fur in hats, stoles and trimmings are ever popular, although costly.
Brass-coloured henna-dyed hair and a centre parting is fashionable in this year.
Russian blouses, basque and bolero coats and elaborate belts are fashionable. Velvet and lace is very popular still.
The corset is less compressed and extends lower down onto the hips at the front and is short at the back.
Less jewellery is worn for daytime wear in contrast to evening wear. But for evening, simple jewellery becomes fashionable, showing off simple, individual gems.
Here is my Pinterest gallery for fashion in 1903:
---
Cinema
In January 1903, Topsy the circus elephant was executed in public at Coney Island after killing three men. The execution was by electrocution managed by Thomas Edison. Edison filmed the event which was shown around theatres in the USA.
Actuality films (documentaries) are popular in the nickelodeons across the USA. Footage of Roosevelt visiting Chicago is shown across the USA.
The first ever Alice in Wonderland film is released.
The Great Train Robbery is released in the USA. It is a 12 minute long Western by Edwin S Porter and produced by Thomas Edison. The film uses pioneering, influential and innovative techniques in editing, location filming and camera technique.
The three elder brothers of the Wonskolaser family buy a movie projector and open a theatre in Pennsylvania. The Cascade Theatre is the first business venture for what was to become known as Warner Brothers.
---
Photography
Alfred Stieglitz publishes the first quarterly journal of Camera Work from the Photo-Secession group in the USA. The journal reflects the group's aim to present photography as an art form. It publishes very high quality photogravures.
Major Francis Younghusband leads the British mission in Tibet to prevent Russia from taking over the country. It becomes a British protectorate. The photographic images taken by John Claude White document the people and scenery of Tibet for Western society for the first time.
Dr Neubronner patents a pigeon camera. It is a miniature camera that takes pictures on a timer and attached to a pigeon to get a birds' eye view of the world.


---
Literature
Jack London publishes The Call of the Wild.
The Ambassadors by Henry James is published. It's a modern, dark comedy originally published as a serial.
Tristan Klingsor of Les Apaches group in Paris publishes Shéhérazade a group of exotic poems.
---
Music
Enrico Caruso joins New York Metropolitan Opera Company. He begins to make records.
Ravel composes music to accompany Les Apaches poet Tristan Klingsor's Shéhérazade.
---
Theatre
Following the Chicago Iroquois Theatre fire, there are reforms to theatres' building and fire codes in the USA and Europe. All exits in theatres have to be marked and doors easy to open.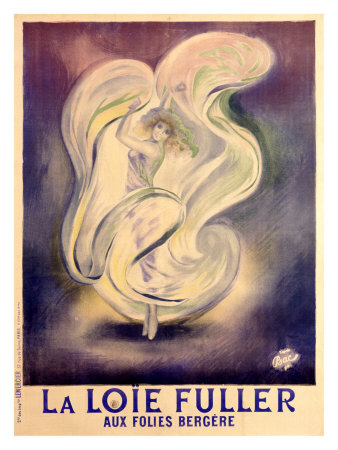 Loie Fuller Folies Bergere
Bac (Ferdinand Sigismond Bach)
Free Dance, the precursor to modern dance is becoming prominent in Europe. Loie Fuller and Isadora Duncan are inspired by ancient Greek art, Expressionism and Nietzsche. They are moving dance away from the restriction of ballet. Isadora Duncan would wear a trademark Grecian tunic to prevent restriction of her modern, athletic movements.
The Wizard of Oz musical production opens on Broadway and runs for 293 performances.
---
Pinterest gallery of 1903 fashion
Pinterest gallery of 1903
Pictify gallery of 1903
This 1903 post and Pinterest/Pictify pages get added to as time goes by.
Please do leave a comment below if you think something should be added to the timeline or galleries.See what happened in other years in the 1900s

---