Vintage Cannes

Quick, jump in the time machine for a little film history tour of vintage Cannes. We'll be back in time for hors d'oeuvres supper.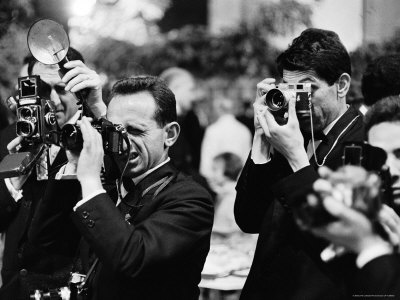 photos by Paul Schutzer
Cannes Film Festival 1939
The first ever Cannes Film Festival was postponed for 7 years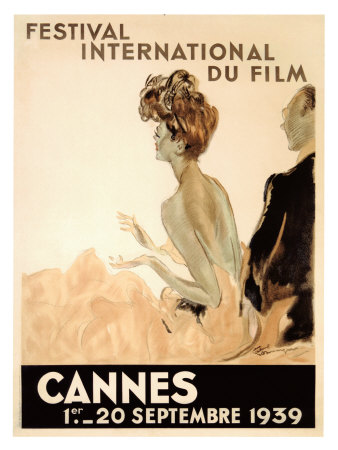 Festival International du Film, Cannes 1939
Jean-Gabriel Domergue

The first ever International Film Festival at Cannes was supposed to take place in September 1939. It was originally conceived as an alternative to the Venice Film Festival, which was being dominated by a fascist government. Unfortunately it was too late for such a noble cause and World War II put a stop to any frivolous thoughts of film festivals.


Cannes Film Festival 1946
The first ever film festival is launched in Cannes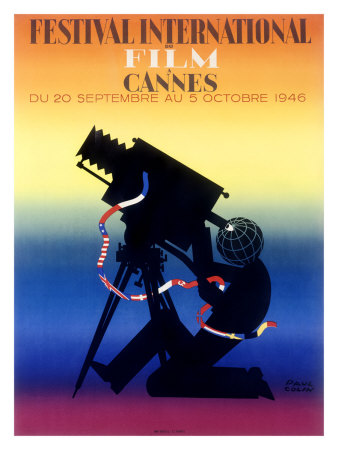 Cannes Film Festival, c.1946

More than just a promise to help defeat fascism, Cannes went ahead and launched the first International Cannes Film Festival in September 1946. The rest…as they say…is history (why not take a moment for a cliché cringe).
The missing festivals 1948 and 1950
Despite the tenacity of starting up soon after the war was over, the film festival did not go ahead in two years — 1948 and 1950. This was for budgetary reasons.
Cannes Film Festival 1953
Unknown actress in a bikini
Of course it wouldn't be Cannes without Brigitte Bardot. She made her debut at the Festival in 1953 as a 19-year-old 'unknown' actress in a bikini. Her first film in 1952 was called Le Trou Normand and she went on to make numerous films in France until her retirement in 1973. Le Trou Normand
Cannes Film Festival 1954
Wannabe starlet banned for being topless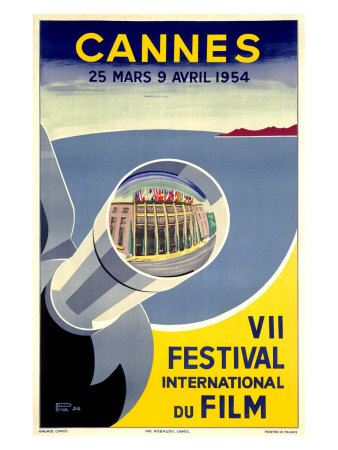 Cannes, VII Festival
Piva
Surprising as it might seem, nakedness at the Cannes Film Festival was not the norm. It was a serious festival for goodness sake. Of course, that's all changed and publicity stunts are the bread and butter of Cannes Film Festival. It took until 1954 to really get that going.
The notorious topless photo shoot was a brazenly coy display from English actress Simone Silva, looking to make an impression on Hollywood…and all with Robert Mitchum looking on in embarrassed delight. Oh the duplicity of the 1950s.
Apparently several photographers came away with broken bones trying to get the best angle (stop sniggering at the back!). The photos were a huge hit around the world. Silva was asked to leave the festival. Topless photo shoots were banned and a thousand precocious young starlets got ideas about how to scandalise next year's festival. Moving on…
Cannes Film Festival 1967
A media frenzy never goes out of fashion
If you think that the craziness surrounding celebrities is bad now, just take a look at this French footage from 1967 (below). Brigitte Bardot is trying to enter the Palais des Festivals building and is not getting very far at all. Quel dommage! It's no wonder she chose the quiet life a few years later. Wouldn't you?
Cannes Film Festival 1983
A new building and topless pigs
Thirty years after that topless photo shoot incident, it was pigs that were attracting the international press, not boobs. Also, the latest Palais des Festivals building was opened in this year. Pig's ear and new building was often mumbled in the same sentence by critics in this year.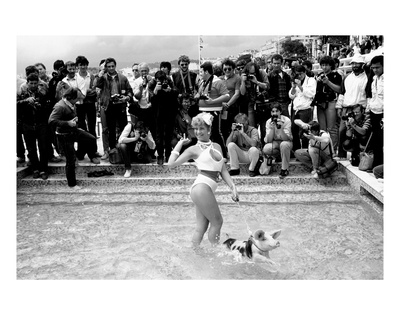 Cannes Film Festival, France, 1983
Patrick Mesner
Moving on again…actually, it's time to get back to now.


But if you're still feeling nostalgic, here's a look at 65 years of photos at the Cannes Film Festival on the official festival website.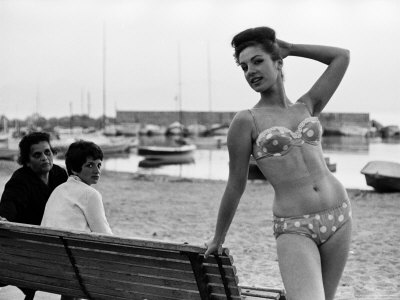 Young Girl Posing, Cannes
Paul Schutzer
Have a great weekend.