100 Years of Fashion
100 Years of Fashion by Cally Blackman — a book review



100 Years of Fashion (2012) is a fascinating new collection of over 400 photographs and illustrations, with an overview of the main themes and concerns with 20th Century fashion. It works well as a gallery exhibition of pictures with intelligent explanations and notes to go with each image. There is also an informative overview of each of the two sections.


The 20th Century was an accelerated time for everything. Technology was rapidly changing and developing. From year to year new inventions were thrown out, patents fought over, experiments improved on and a new approach to living embraced the modern, the new, the original.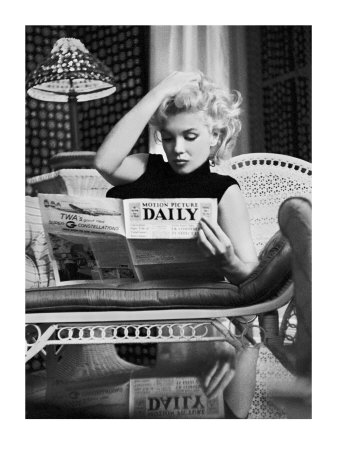 Marilyn Monroe Reading
Ed Feingersh

This aesthetic approach, known broadly as Modernism, was a result of developed philosophies in democracy and radical new approaches to mind and body. It affected everything from industry to design to fashion. In clothing, no other century would produce such acceleration from one fashion to another and the slide into practicality and global trends. Almost as soon as something became popular it was replaced by something else to modernise, improve and rebel. Perhaps things will be handled different in the 21st Century. Who knows?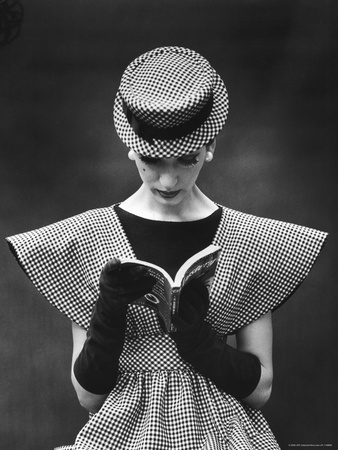 Woman Wearing Wide Shoulder Look
Nina Leen

What is most interesting about Blackman's book is the creative grouping of the important themes of changing fashion ideas and aesthetics. Blackman avoids the simple chronological defining of decades. It is a solid grounding of the history of fashion — a launch pad for further investigation into the ideas and people behind the designs.


Blackman introduces the book with a defence of fashion's place in social history:
"Fashion is frequently scorned as superficial, a result of its inbuilt ephemerality. As 'garment manufacture', it might be recognised more positively as the trillion-dollar global industry it is now, employing hundreds of thousands of people across the world to meet our ever-increasing demand for novelty and need for self-expression in the post-modern age. We are all subjects of fashion: as Oscar Wilde, with typical irony, said in The Picture of Dorian Gray: 'It is only the shallow people who do not judge by appearances'."
The book is unusually divided into just two major parts, each with a more detailed introduction: 1901-1959 and 1960-present day. Each sub-chapter contains themed headings like 'Bohemian' and 'Star', which may at first seem difficult to connect. But this grouping offers a creative, less linear, approach to the century. It is refreshing to see this. Also Blackman shows fashions adopted and adapted by ordinary women alongside the history of high couture. The book's approachable format allows you to dip in and out for snippets of concentrated information. It's a pleasing balance of beautifully-presented pictures and accurate historical information.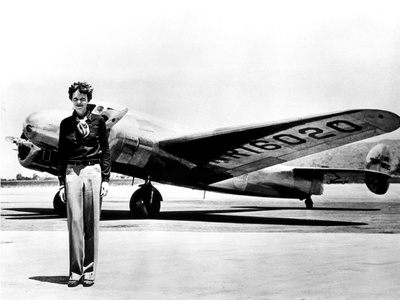 Amelia Earhart

In the section curiously labelled 'Amazons', Blackman offers a lucid outline of how sportswear has transformed clothing from its beginnings as practical garments for the new interest in sport and exercise to the its use purely as fashion.


The book avoids being dryly academic yet shares plenty of information on each of its 400 glossy pages. The illustrations combine with historical information to satisfy the design and history student but without alienating the casual browser. I have literally inhaled every sentence of this book and found it fascinating. Pour over the images, be prepared to lose a few hours here, but gain a broader understanding of fashion history.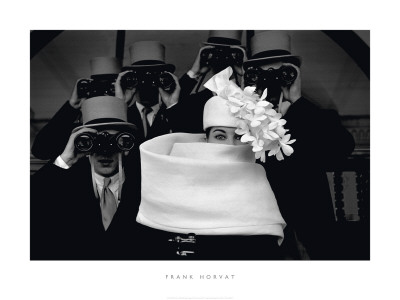 Paris, 1958
Frank Horvat
100 Years of Fashion by Cally Blackman is available from Amazon US, Amazon UK and Waterstones.