What happened in 1908?
Do you know what happened in 1908? This is an outline of significant cultural events that took place in the year 1908.
Also featuring galleries of images to illustrate the culture, art, design, cinema, fashion and photography of 1908.


History
Earthquake in Southern Italy kills over 100,000.
Frederick Cook claims to have reached the North Pole.
Oil is discovered in Persia.
Henry Ford introduces Ford Model T costing $850,000 almost a third the price of other cars on the market.
Robert Baden-Powell produces Scouting for Boys booklet starting the Boy Scout movement.
Olympic Games are held in London, England.
Thousands of women march through New York City protesting for better pay, hours and voting rights.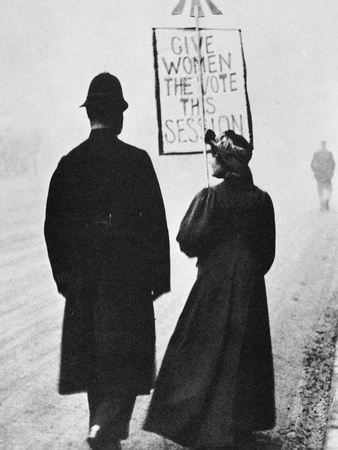 Film Still: Suffragette
---
Art
Georges Braque solo exhibition shows a new style of painting, the precursor of Cubism.

Inspired by European Secessionists, the Allied Artists Association holds an independent exhibition at the Albert Hall in London, England.

Wassily Kandinsky moves to Murnau am Staffelsee, Bavaria and his painting is inspired by the surrounding landscape.

Walter Sickert paints The Camden Town Murder, a controversial series of four paintings based on a real-life murder.

Claude Monet arrives in Venice to paint a series which includes The Grand Canal, Venice.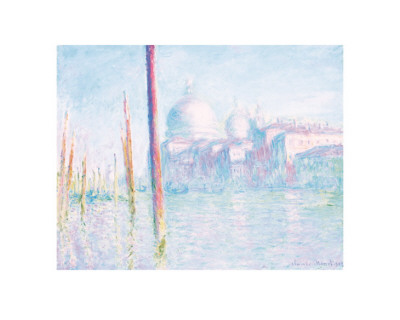 The Grand Canal, Venice, 1908
Claude Monet
---
Design
Designer of Vienna Secession building and Art Nouveau pioneer Joseph Maria Olbrich dies.

British Medical Association Building, London, is designed by Charles Holden. It contains 18 nude sculptures by Jacob Epstein.

---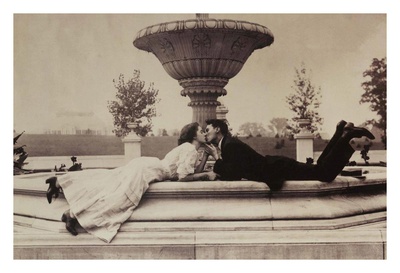 Meet Me At The Fountain, 1908
Fashion
Max Factor opens a store in Hollywood and begins work as a make-up artist for the studios whilst working on his own new formulas for improving cosmetics.

Influenced by Orientalism in art and design, fashion designer Paul Poiret hires illustrator Paul Iribe for a limited-edition fashion album, Les Robes de Paul Poiret. It popularises Poiret's new Directoire slimline silhouette in tube-like sheath dresses. This style of dress requires women to wear a different type of corset which is long and straight rather than the typical s-shape.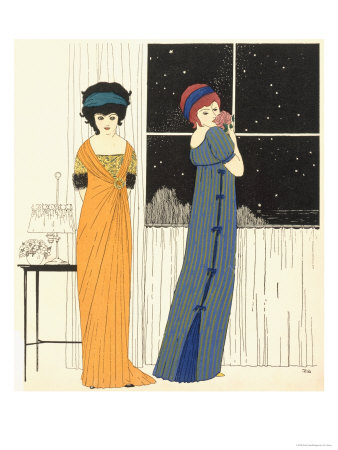 Two Empire Line Evening Dresses, 1908
Paul Iribe
---
Cinema
Thomas Edison forms the Motion Picture Patents Company comprised of 9 major film studios. The aim is to take control of the industry and shut down smaller producers.

Dr Jekyll & Mr Hyde premieres in Chicago.

Watch Long Distance Wireless Photography by Georges Méliès from 1908:



Kinemacolor process begins to be used commercially in the motion picture industry. It is launched by Urban Trading Co. of London. The first motion picture exhibited in Kinemacolor is an eight-minute short filmed in Brighton titled A Visit to the Seaside. View it below:


---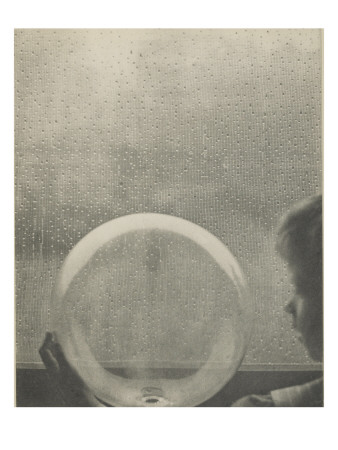 Camera Work, 1908
Clarence White
Photography
Bell Panorama Camera is a commercially produced simple method of taking a panoramic photograph on a straight focal plane.

---
Literature
E.M. Forster publishes A Room with a View.

The Wind in the Willows by Kenneth Grahame is published.

Sarah Bernhardt publishes her autobiography My Double Life.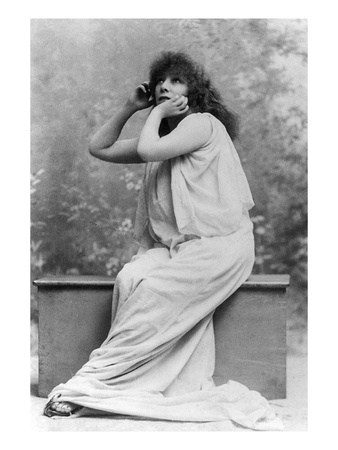 Sarah Bernhardt (1844-1923)
---
Music
Pathé Orient is launched in Shanghai and the phonograph industry begins in China.

Russian composer Nikolai Rimsky-Korsakov dies

---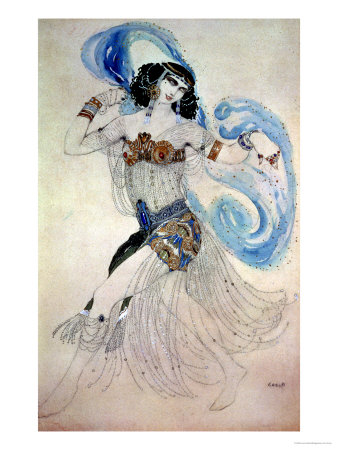 Costume Design for Salome
Leon Bakst
Theatre
Russian designer Leon Bakst designs the costumes for Oscar Wilde's Salomé in St Petersburg. The production is so controversial that it is shut down.

Actress Mae Murray joins the cast of the Ziegfeld Follies.

Young actress Theda Bara arrives in New York City and makes her Broadway debut with The Devil.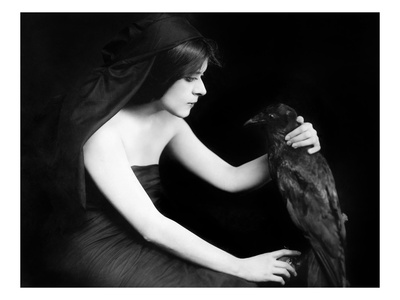 Theda Bara (1885-1955)
---
Pictify gallery of
1908
Pinterest gallery of what happened in 1908:


This 1908 post and Pinterest/Pictify galleries are added to as time goes by.

Please do leave a comment below if you think something should be added to the timeline or galleries.

See what happened in other years in the 1900s